Seize an Amazing Career Opportunity
We are executive recruiters with a trusted and successful history in the search industry, and one of the largest and top-ranked search firms in Columbus, Ohio.
As we grow, we are seeking  driven, entrepreneurial professionals excited to start a fulfilling career with unlimited potential.
At ZSG, you will focus on attracting the most talented professionals for key positions at our client companies. You can join ZSG with any level of experience and enjoy growth and promotions based on your abilities and drive. Our industry-leading training program will teach you how to be a top expert in executive search.
We believe executive search is an extremely rewarding career, and we know our services are in high demand.
Our Current Opportunities
What to expect in a ZSG career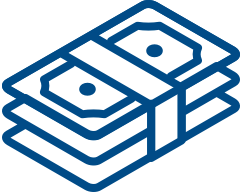 Bottom Line
A six-figure plus income
90 percent of our recruiters make six figures their first full year at ZSG. Welcome to unlimited earning potential.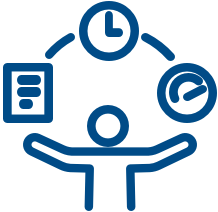 Independence
Excel on your terms
Successful people at our firm enjoy a lot of freedom and an executive lifestyle.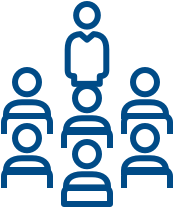 We want to be your professional home so we offer a career path that can develop and mature along with your personal goals.
When we surveyed our team,
this is what people like most about working at ZSG.
Entrepreneurial Environment
Join a Team Dedicated to You
We've built our recruiting firm on the notion that professionals should have support without being micromanaged. People should be free to complete their work and be themselves. We believe it takes the best talent to find talent. 
There's only one question left: are you ready to join a team dedicated to you?
I have formed great partnerships with my clients who are at the top of their industry and enjoy helping them recruit the talent they need to be successful. The culture at ZSG offers flexibility and the ability to control my income and future.
Todd Sharon, Vice President
ZSG has given me the ability to work beside some of the industry's best recruiters, helping me grow both professionally and personally over the past 7 years. Each day is full of exciting new challenges, and I look forward to coming to work everyday surrounded by a great team.
John McCormick, Vice President & Practice Leader
Working at ZSG provides the opportunity for me to succeed. My clients can tell that I love what I do and that I have an entire organization behind me ready to support them whenever needed.
Read Allen, Vice President & Practice Leader
Many of my colleagues have been with ZSG for over 10 years, and it has been great to witness them succeed in both business and life. I'm fortunate to be a part of this group of people... we are striving for excellence every day.
Ben Zambito, Vice President